About Cindy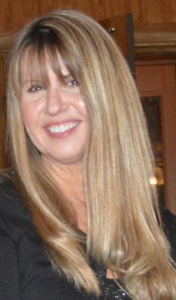 I am the owner and visionary of Aqua Serene Wellness. It has been my desire to create a place for clients to feel they are receiving personalized attention on their journey to wellness in a relaxed and professional environment. I have combined many years of training, as well as partnered with other professionals to provide an extensive menu of services and products here at Aqua Serene Wellness.
For me, it all began with an interest in the field of energy therapy. In early 1988 I was introduced to the Art of Jin Shin Jyutsu®. That profound experience blossomed into many years of study on the road to understanding the complex way the body responds to holistic approaches. I went on to learn massage therapy and graduated from Midwest Academy of Healing Arts. I continued my education to become certified as an instructor of massage therapy. I found such joy in teaching anatomy, physiology and the mechanics of massage! I have also worked as a massage therapist in chiropractic settings and spa environments. In 2009 I made the transition into the field of digestive wellness after my own experience with a serious digestive health challenge.
I am Nationally Board Certified in Massage and Body work,  I-ACT Certified Colon Hydrotherapist and certified by Lifestream Colon Hydrotherapy Institute. I have studied digestive wellness at the Loomis Institute of Enzyme Nutrition, receiving my diploma as a Loomis Digestive Health Specialist.
Observing that many of the clients I was seeing for digestive support expressed concerns about skin conditions, I went back to school in 2012 to earn a degree in esthetics. While in school I also earned diplomas of distinction and merit from the International Therapeutic Exam Council (ITEC) in facial electrical and facial beauty treatments. After graduating I went on to learn more about traditional esthetic approaches and became certified in chemical peels from PCA. I furthered my knowledge in holistic skin care by training with the Dr. Hauschka Institute.  My philosophy is to nurture clients not only with safe beautiful organic products, but also with the relaxing treatments that are the signature of the Dr. Hauschka Institute. I am proud to be one of the only certified Dr. Hauschka Holistic Estheticians in Indiana and own the only certified center.
Pulling all of this together along with several other certifications, it is my hope to support clients on the journey to their goals for digestive support and vibrant health "from the skin to within"
In my personal life I have two grown sons and a lifelong love for dogs. I have spent many years being involved in English Mastiff breed rescue. I also love to garden and tend to my small urban homestead that includes raising chickens and gardening.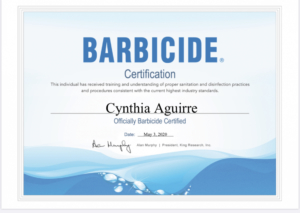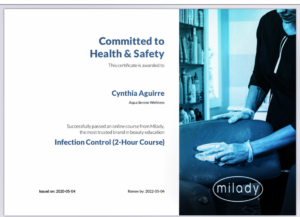 About Leslie
I have been a Certified Massage Therapist since 2004. I graduated from the Midwest Academy of Healing Arts, which required 500 comprehensive hours of massage. I then returned to complete the requirements for the instructor internship, requiring an additional 500 hours. In 2007, I became a national certified massage therapist through the Board of National Certification in Therapeutic Massage & Bodywork (NCTMB). 
As a massage therapist, my overall goal is to promote wellness, encourage balance and harmony, and assist in helping the client experience an overall sense of well-being through therapeutic massage and bodywork. I also specialize in other modalities such as Aromatherapy, Raindrop Technique, and Reiki. I actively listen to my clients and ask questions, which allow me to cater each session to the individual needs of that client. It is such a wonderful experience to witness an individual achieving their desired result.
Having the opportunity to share the various benefits of massage, and serving the needs of others is a gratifying and humbling experience. I am continually grateful to be a part of a profession in which I am able to make a difference in the lives of others through the gift of massage therapy. For scheduling and more information: www.simply-serene.massagetherapy.com
About Emily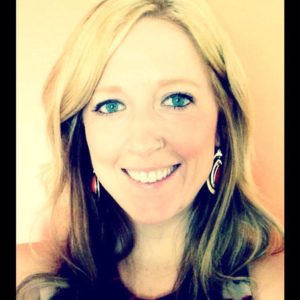 Emily Laugle, Board Certified Massage Therapist, is a 2011 graduate of the prestigious Alexandria School of Scientific Therapeutics, Inc. She believes in Bio-Individuality, where every body is different and, therefore, uses a personalized approach for each individual to meet the clients specific needs. She is also a Certified Energy Codes® Facilitator, based on the work of Dr. Sue Morter, who happens to be Emily's doctor since the age of 4.
Inspired by an upbringing centered in natural health and well-being, Emily pursued her passion of helping others become well by completing massage school. She happily helps a wide variety of clients ranging from individuals looking for relaxation to those working to overcome serious injuries and emotional traumas. Emily specializes in a variety of bodywork modalities, energy work, aromatherapy and nutrition. She has extensive experience in working with top athletes, musicians, healthcare authorities, business professionals and families. Emily is committed to providing a new direction for healing chronic conditions and restoring balance in the body.
She has additional training and certifications in The Energy Codes®, based on the work of Dr. Sue Morter, which is a 7-step system to awaken your spirit, heal your body and live your best life; Pfrimmer Deep Muscle Therapy which is a total body cross-fiber treatment which encourages corrective changes in the muscles on a cellular level; Myofascial Release which is a technique that focuses on the connective tissue that is crucial to the health and proper function of muscles designed for active people; Advanced concepts for the Head, Neck and Shoulders which combines craniosacral, neuromuscular and fascial release to improve therapeutic outcomes; Lumbo-pelvic Hip Complex Disorders which addresses chronic back and neck pain, hamstring tendinopathy, psoas pain, sacroiliac dysfunctions, and more; Quantum Dynamics Chromolite Therapy which effectively reduces pain, balances the nervous system and releases energetic blockages resulting from emotional or physical stressors by use of light therapy; Aromatherapy which is the practice and use of certified pure-therapeutic grade essential oils; and Nutrition which is a key factor in continual health.
MT# 21304635 | BCTMB# 620346-12
-See more at: https://www.inmtllc.com/
About Michelle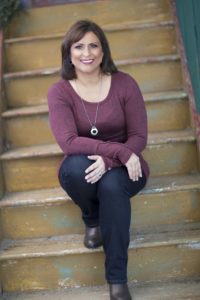 After working for 28 years as a Registered Nurse, Michelle was frustrated with how many people she met – both personally and professionally – who felt stuck, and didn't know how to move forward with their lives and their health. Michelle understands this well because she has been there herself. Michelle began her own journey to wellness many years ago after struggling to find answers for exhaustion, brain fog, skin breakouts, histamine-type allergic responses and gastrointestinal issues. Exercise and weight loss became more difficult with each passing year. She was uncertain how she could help others when she could not get results herself.
Michelle's biggest discovery came with the knowledge that not every program works for every person. You are your own greatest experiment! Michelle also realized that you cannot heal your body by ignoring your mind and spirit. They all work together and they all need to heal together. That is why Michelle became certified as a Holistic Health and Wellness Coach. What Michelle offers is much more than a diet and exercise program. She helps men and women reclaim their lives by improving their health through a customized approach that is unique for them. By partnering with her clients, Michelle empowers them to shift their beliefs away from disease management to the action of intentional living that is grounded in what they value most in life.
Michelle's programs deliver real outcomes, transformations, and shifts in the way you think. These changes will ripple through every area of your life. If you have finally decided that you are worthy of having the health you need to pursue a life you love, then click on her website link below to get started.
Michelle and her husband, Andy, live in Westfield, Indiana. They have 3 grown children and 3 little Yorkshire terriers. Michelle spends her free time reading, practicing yoga, traveling, refinishing furniture and attending sporting events at Ball State University.
Michelle Cardimen, RN, CHHC, CHWC
A Step Away Health and Wellness Coaching
Astepawaycoaching.com
About Brooke
Brooke Carpenter LE owner of Glow Skincare
"My Concept at Glow Skincare is to holistically achieve healthy glowing skin so that my clients feel confident without having to wear makeup. I customize each facial to benefit the clients needs. I have been a licensed esthetician for 3.5 years, and I continue to expand my professional knowledge and educate my clients along the way.
Certifications and Specialties:
Dermaplaning~Chemical Peels~Light Stem LED Therapy~Microcurrent~Microdermabrasion~Acne~Body Treatments~Lash Lifts & Tinting  and Holistic Health.
I use Cosmedix®  Cruelty Free Products  during treatments and recommended for home care.
For more information contact Brooke 812-327-9270  email: Brooked215@gmail.com
Website and online bookings: https://www.vagaro.com/glowskincarellc1
About Trish
Trish Teater, Board Certified Massage Therapist since 1989 and owner of Carmel Healing Arts Massage and Bodywork.
Compassionate and professional, Trish holds space for the healing and renewal of her clients. She offers a personal approach to each individual's needs. Over her 31-year career, Trish has helped countless clients recover from injury, surgery, trauma, aided in chronic pain reduction, improved immune function, brought relief of anxiety, and let her clients know she cares. She has lived and practiced massage therapy in Nevada, Texas, Germany, and Indiana.
Trish was first trained by masters of bodywork, Gilbert Ralston and Robert Oliver, at Ralston School of massage in Carson City, Nevada (1987-1989). She trained with them for 2 years and became a student instructor. Her main focus of work was Swedish, Deep tissue, Trigger Point Release, and Reflexology. After 6 years of practice, Trish went back to school for a full 500 hours at the School of Natural Therapy in McAllen, Texas (1994). Here her training focused on Lymphatic Massage and Myofascial Release. During this period, she also trained in Neuromuscular Therapy (through St. John's). Her practice in trauma healing began. Treatments for post-surgical, injury recovery, and chronic pain became a highlight of her practice.
Over the next 25 years, Trish's study and knowledge continued to grow. She has studied and practices Cupping, Gua Sha, Spa modalities, CranioSacral Therapy (through the Upledger Institute), and Energy Healing. Trish considers herself an Integrative Therapist. The deep roots of her knowledge and experience intertwine to support her client's specific needs and aid them in a holistic approach to their healing journey.
Trish also practices Oncology Massage and Hospice/Palliative care. Understanding the special needs of individuals and their families who are dealing with the heartbreak and fear associated with death and serious illness, allows her to offer comfort, pain management and aid in an improved quality of life during these difficult times. She has personal experience with close family members and clients who have gone through or are currently facing these painful challenges.
In 2016, Trish began her long awaited goal of becoming a Massage Instructor. Sharing her passion with the next generation of bodyworkers brings her deep satisfaction. Studying and learning herself along the way. Her hunger for continued learning and growth has never diminished. She can honestly say she loves the practice of healing as much today as when she first began.
Trish works in office at Aqua Serene Wellness on Mondays and Wednesdays. You may reach her by phone at 317-938-5477.
About Shana
Bowen Therapy, sometimes also called Bowenwork, is a gentle, fully clothed, relaxing system of bodywork that nourishes well-being by stimulating the body's innate capacity to heal itself.
During a session, the work often causes a client to drop into deep relaxation or even to fall asleep. This indicates a profound release from stress, fight or flight, and the shift towards parasympathetic influence, rest and digest. This is necessary for healing.
Bowen Therapy helps the brain reset itself, improves physical function, enhances daily quality of life and it can also help restore emotional balance during stressful times.
I've been practicing Bowen Therapy for over 5 years and it has been a privilege to help each person, including my family, to feel better and to heal from within.
My husband and I love DIY projects and creating a beautiful space at our new home here in Indiana. After over 20 years in the Southwest, and raising 3 children, it was time to come back home to the Midwest.
I look forward to introducing this gentle, yet highly effective, modality.
Sending each of you love, light and peace.
To schedule call 928-642-3425 or email: Soulsticebowenwork@gmail.com
Coolsculpting®️ By Hourglass Figures
Dr Jim Totton does our Coolsculpting®️ procedures by appointments on Fridays. Call our office for a free consultation 317-564-0930