The Holidays can be Heavy, like heavy menstrual cycles, they are uncomfortable, a PITA, messy and you just want it all to be over!
Interesting comparison that many women will get and most men at this point have covered their eyes (ears) and moved along. To the men, I ask you to stay because this is about us all.
One thing I always think to myself is "don't leave this earth around a holiday" I don't want to do to my kids what my dad, grandmothers and my in and out-laws have done to me… like they had a choice in the matter! So far Mother's Day has chalked up 2 grandmothers and my mother-in-law, Thanksgiving my dad, and my dog Porter, Christmas my Great Grand Father, July 4th my neighbor, Easter my dog Chino, Halloween my ex father in law (my kids grandpa) and the list goes on.
Holidays are tough as it is. In an era of commercialism and consumerism, we have totally missed the boat. It is stressful enough without adding a dearly departed to the mix!
We are ever pressured to be like the TV commercials, have the perfect decorations, sipping champagne and wearing high heels and a designer dress, all the while our matching flatware, silverware and designer food looks too perfect to eat. Really? At my house we don't have 8 dishes that match, I have haphazardly broken every good wine glass and we only have 5 spoons we keep rewashing because they are always in use. There is Christmas China somewhere in a box that has to be hand washed and real silverware that needs polished, who has time for that? My house is too small to entertain in anyhow, so I am grateful to those who invite us to theirs!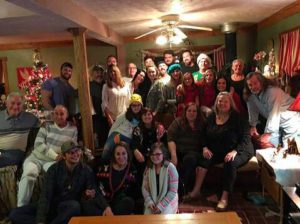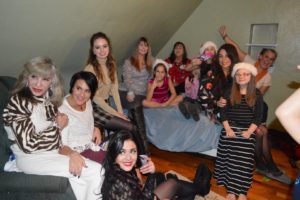 I am lucky to get the fake Christmas tree up and decorated so that it looks like it hasn't been smashed back into a box for the past 6 years, not a single "pre lit" light even worked after year 3! This year with Nina Josephina the Crash-Bash-Zoomie Great Dane rescue puppy, the tree will probably make it's last stand! A real tree is out of the question because I am allergic to pine and the dog would probably "mark" it. Yes, we are always channeling The Griswalds at the holidays!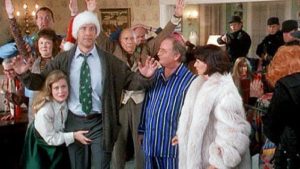 The worse Christmas that I can think of was the year I got divorced from my second husband (2008) I was alone, my kids were at their dads so I got a bottle of vodka, some mixers, blasted Christmas music and smashed every ornament that had anything to do with my years married to a psycho. The Christmas tree didn't go back up until 2011! I have since gathered new ornaments and new memories and do not regret smashing the old ones, it was therapy!
One of the best Christmas Days I have had (not counting when my children were little) involved catching a plane early that morning and being on Bonita Beach by 1:00pm that day, 80 degrees, just Tony and me drinking umbrella drinks and eating fish tacos. Tropical Holidays are amazing, nothing like listening to Frosty the Snowman with your feet in the surf!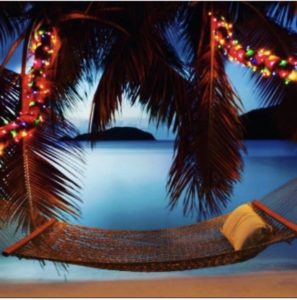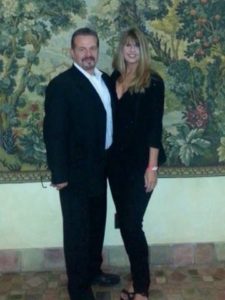 While this all sounds like a trip down melancholy road, it is not. I do my best to find the "funny" in most of the moments I can. I honor the dearly departed with a drink or two, share some memories and count my lucky stars I am still sucking O2 into my lungs at the stroke of midnight on any given Holiday.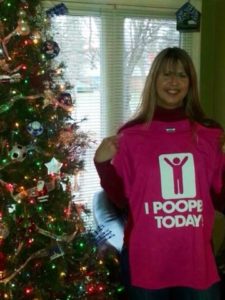 This year, as always I will be heading to my mom's for Thanksgiving so the hours at Aqua will be adjusted. I will be here Monday 11/20 11:30-6, Tuesday 11/21 10:30-6 and Weds 10/22 10:30-1:00 Closed Thursday 11/23 through Monday 11/27. Small Business Saturday will be actually be Turkey Tuesday! LOL the Tuesday AFTER Thanksgiving 11/28, we will have a one day in house sale on Charlotte's Web™ Hemp CBD Oil 15% off limit one per person, CBD Living Water 15% off and Erbaviva Sunscreen (for those super lucky tropical holiday travelers) 15% off.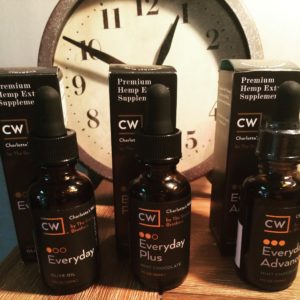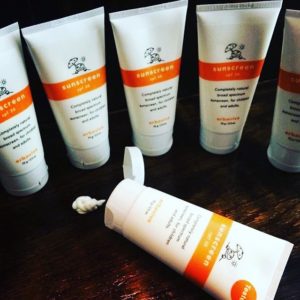 Cyber Monday we will have Online Sale on services 15% off Regular Colonic, Dr. Hauschka Targeted Facial, Ionic Foot Detox, or Herbal Foot Spa, Promo Code at check out: 15percent
Have a happy and safe Thanksgiving, we will be here to help you get rid of the excess!
We are located in Carmel Indiana, home of the Round-A-Bout
We offer Colon Hydrotherapy, Digestive Support, Holistic Facial Services, Organic Skin Care by Dr. Hauschka, Energy Therapies, Massage, Acupuncture, Functional Medicine, Health and Wellness Coaching, Ionic Foot Detox and Chiropratic Services.
check out our services here
Disclaimer: As always my blog is for educational purposes only. We do not offer medical advice, treat or diagnose. Check with your medical professional before taking any supplements or undergoing any treatments.
https://aquaserenewellness.com/wp-content/uploads/2015/11/logo-site-final.png
0
0
Cindy Aguirre
https://aquaserenewellness.com/wp-content/uploads/2015/11/logo-site-final.png
Cindy Aguirre
2017-11-17 17:58:41
2017-11-18 10:24:12
Holidays Can Be Heavy, Like A Bad Menstrual Cycle