About Cindy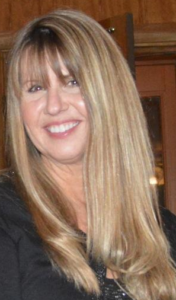 I am the owner and visionary of Aqua Serene Wellness. It has been my desire to create a place for clients to feel they are receiving personalized attention on their journey to wellness in a relaxed and professional environment. I have combined many years of training, as well as partnered with other professionals to provide an extensive menu of services and products here at Aqua Serene Wellness.
For me, it all began with an interest in the field of energy therapy. In early 1988 I was introduced to the Art of Jin Shin Jyutsu®. That profound experience blossomed into many years of study on the road to understanding the complex way the body responds to holistic approaches. I went on to learn massage therapy and graduated from Midwest Academy of Healing Arts. I continued my education to become certified as an instructor of massage therapy. I found such joy in teaching anatomy, physiology and the mechanics of massage! I have also worked as a massage therapist in chiropractic settings and spa environments. In 2009 I made the transition into the field of digestive wellness after my own experience with a serious digestive health challenge.
I am Nationally Board Certified in Massage and Body work,  I-ACT Certified Colon Hydrotherapist and certified by Lifestream Colon Hydrotherapy Institute. I have studied digestive wellness at the Loomis Institute of Enzyme Nutrition, receiving my diploma as a Loomis Digestive Health Specialist.
Observing that many of the clients I was seeing for digestive support expressed concerns about skin conditions, I went back to school in 2012 to earn a degree in esthetics. While in school I also earned diplomas of distinction and merit from the International Therapeutic Exam Council (ITEC) in facial electrical and facial beauty treatments. After graduating I went on to learn more about traditional esthetic approaches and became certified in chemical peels from PCA. I furthered my knowledge in holistic skin care by training with the Dr. Hauschka Institute.  My philosophy is to nurture clients not only with safe beautiful organic products, but also with the relaxing treatments that are the signature of the Dr. Hauschka Institute. I am proud to be one of the only certified Dr. Hauschka Holistic Estheticians in Indiana and own the only certified center.
Pulling all of this together along with several other certifications, it is my hope to support clients on the journey to their goals for digestive support and vibrant health "from the skin to within"
In my personal life I have two grown sons and a lifelong love for dogs. I have spent many years being involved in English Mastiff breed rescue. I also love to garden and tend to my small urban homestead that includes raising chickens and gardening.
About Leslie
I have been a Certified Massage Therapist since 2004. I graduated from the Midwest Academy of Healing Arts, which required 500 comprehensive hours of massage. I then returned to complete the requirements for the instructor internship, requiring an additional 500 hours. In 2007, I became a national certified massage therapist through the Board of National Certification in Therapeutic Massage & Bodywork (NCTMB). 
As a massage therapist, my overall goal is to promote wellness, encourage balance and harmony, and assist in helping the client experience an overall sense of well-being through therapeutic massage and bodywork. I also specialize in other modalities such as Aromatherapy, Raindrop Technique, and Reiki. I actively listen to my clients and ask questions, which allow me to cater each session to the individual needs of that client. It is such a wonderful experience to witness an individual achieving their desired result.
Having the opportunity to share the various benefits of massage, and serving the needs of others is a gratifying and humbling experience. I am continually grateful to be a part of a profession in which I am able to make a difference in the lives of others through the gift of massage therapy. For scheduling and more information: www.simply-serene.massagetherapy.com
About Tim
As a licensed acupuncturist and herbalist, with a Masters of Science in Traditional Chinese Medicine (MSTCM), I try to marry a rich experiential background, steeped in academics, research, and clinical insight, with a compassion for people, empathy for those in pain, and a thirst for healing. My personal journey brought acupuncture and Chinese medicine across my path due to my own search for an efficient modality to address my own chronic pain. After being involved in a near fatal car accident, I was left with debilitating nerve and bone pain. I was jostled around the Western medical paradigm for years, seeing a host of specialists renowned in their fields, only to be left with no results, and a fistful of prescriptions.
While pursuing my engineering degree in San Diego, I was turned on to acupuncture by a process of elimination, and because, simply put, the allopathic model was not serving me. The results were profound; the pain was gradually managed after a series of treatments, with no ill effects. I was so inspired by the results, the caring nature of the practitioners, and the holistic embodiment of life that TCM (Traditional Chinese Medicine) modeled, that I resigned from engineering school to pursue my MSTCM.
During my four year tenure at American College of traditional Chinese Medicine, in San Francisco, one of the oldest and well respected programs in the country, I gleaned 1000 clinical hours, including off-site internships at a stroke clinic at CPMC (California Pacific Medical Center), a community clinic, treating the general public of San Francisco, a hospice care facility, and a fertility clinic in Union Square for six months. On top of my clinicals, I gained 3200 hours of both Eastern and Western medicine, including pharmacology, pathology, diagnostics, psychology, and physical examination, to name a few.
Once I graduated, I left San Francisco to return to my beloved Indiana, seeing a much needed void for TCM in the Midwest, and a desire to share what I've learned with my fellow Hoosiers. I only hope that more and more people can feel and experience the healing power that I've felt deeply from acupuncture and traditional Chinese Medicine.
About Tricia
Tricia Fox completed her Certified Functional Medicine Practitioner training at Functional Medicine University, and additional training at Institute for Functional Medicine.  She consults patients using Functional Medicine with an emphasis in Functional Neurology.  She is also currently pursuing her doctorate in Naturopathic Medicine with expected graduation December 2018.  She is trained in root cause-resolution to illnesses including gastrointestinal and auto-immune disorders, anxiety, depression, hormonal imbalances, adrenal problems, addiction, allergies, environmental toxicity, etc.  Her passion is helping her patients overcome anxiety, depression, and addiction issues naturally through neurotransmitter testing, balancing, and through the use of vitamins, minerals, and botanicals. Tricia is a 13 year resident of Carmel, IN.  She and Jeff (her husband of 24 years) have raised three wonderful children.  In her spare time she enjoys running, gardening, cooking, research in natural and functional medicine, and the company of her dog, Crosby. Call 317-750-6121 or email wellspringfunctionalhealth@gmail.com to schedule your appointment with Tricia.
About Emily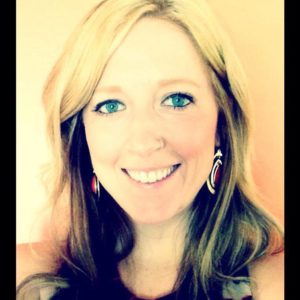 Emily Laugle, Board Certified Massage Therapist since 2011, is a graduate of the prestigious Alexandria School of Scientific Therapeutics, Inc. She believes every 'body' is different and, therefore, uses a personalized approach for each individual to meet the clients' specific needs.
Inspired by an upbringing centered in natural health and well-being, Emily pursued her passion of helping others become well by completing massage school. She happily helps a wide variety of clients ranging from individuals looking for relaxation to those working to overcome serious injuries. Emily specializes in a variety of bodywork modalities, essential oils and nutrition. She has extensive experience in working with top athletes, musicians, healthcare authorities, business professionals and families. Emily is committed to providing a new direction for healing chronic conditions and restoring balance in the body.
She has additional training and certifications in Pfrimmer Deep Muscle Therapy; Myofascial Body Sculpting; Advanced concepts for the Head, Neck and Shoulders; Managing Lumbopelvic Hip Complex; Quantum Dynamics Chromolite Therapy; Aromatherapy; and Nutrition.
In her spare time, she enjoys her 9 year-old son who plays travel soccer, cooking, working out and spending time with family!
-See more at: http://emilylaugle.amtamembers.com
About Valerie:
Welcome! I am Valerie Armbrust and have been practicing massage therapy for just over a decade. I graduated from Ivy Tech Community College in Fort Wayne in 2007 with a Associates Degree in Applied Sciences and certifications from the American College of Sports Medicine. I moved from Fort Wayne to Broad Ripple shortly after graduation and jumped right into life as a massage therapist.
My goal is to provide each client with a massage customized to their specific needs and health goals. I love being a massage therapist for so many reasons, but there is something so unique and special about having someone walk in my office feeling limited by pain and seeing them leave on top of the world.
When I'm not helping clients achieve their health goals, I enjoy rehabbing my 1950's home with my husband Michael, sewing, and spending time at the various salvage yards around the city searching for hidden gems. Michael and I share our home in northern Indianapolis with our English Bulldog MacGyver and German Shepherd mix Murdoch, who not only keep us on our toes, but keep us grounded…and covered in puppy kisses.
To schedule an appointment with Valerie click the link below
About Michelle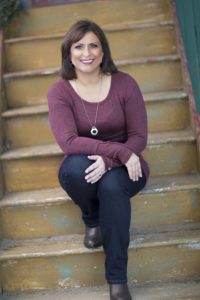 After working for 28 years as a Registered Nurse, Michelle was frustrated with how many people she met – both personally and professionally – who felt stuck, and didn't know how to move forward with their lives and their health. Michelle understands this well because she has been there herself. Michelle began her own journey to wellness many years ago after struggling to find answers for exhaustion, brain fog, skin breakouts, histamine-type allergic responses and gastrointestinal issues. Exercise and weight loss became more difficult with each passing year. She was uncertain how she could help others when she could not get results herself.
Michelle's biggest discovery came with the knowledge that not every program works for every person. You are your own greatest experiment! Michelle also realized that you cannot heal your body by ignoring your mind and spirit. They all work together and they all need to heal together. That is why Michelle became certified as a Holistic Health and Wellness Coach. What Michelle offers is much more than a diet and exercise program. She helps men and women reclaim their lives by improving their health through a customized approach that is unique for them. By partnering with her clients, Michelle empowers them to shift their beliefs away from disease management to the action of intentional living that is grounded in what they value most in life.
Michelle's programs deliver real outcomes, transformations, and shifts in the way you think. These changes will ripple through every area of your life. If you have finally decided that you are worthy of having the health you need to pursue a life you love, then click on her website link below to get started.
Michelle and her husband, Andy, live in Westfield, Indiana. They have 3 grown children and 3 little Yorkshire terriers. Michelle spends her free time reading, practicing yoga, travelling, refinishing furniture and attending sporting events at Ball State University.
Michelle Cardimen, RN, CHHC, CHWC
A Step Away Health and Wellness Coaching
Astepawaycoaching.com